EverQuest II Producer's Letter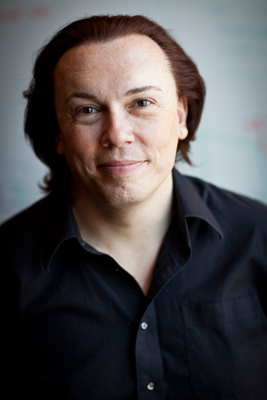 By: Dave "SmokeJumper" Georgeson
Many of you reading this letter are long-time EverQuest and EverQuest II players. You've been part of the SOE family for a long time (earlier this week was EQII's 7-year anniversary!) and our aim is to take care of you and keep you entertained for years to come.
Part of caring for our customers is listening to you and hearing what you have to say. Additionally, we need to be aware of changes in the industry, changes in player expectations, and larger economic trends in general.

We've listened to your concerns about the complexity of the subscription structure, how the separate forums between EQII and EQ2X divide the community unnecessarily, that the Live Gamer servers are under-populated, and that many people want more flexibility with payment options so they can better manage their personal budgets.
We believe the key to meeting your expectations is to provide more flexibility and to deliver what you want when you want it, whether it's basic game content, full subscription access to the game, or something in-between. So in early December we're going to change things to be "Free to Play. Your Way." Let me explain what that means…
MEMBERSHIP AND PRICING CHANGES
There will no longer be an up-front fee for downloading and installing the game. You no longer have to buy the software in order to use it, and game content through the Sentinel's Fate expansion will be available to all players without charge. You simply download, and then launch and play the game for free.
Last year, we created a successful, but separate, "free to play" service for EQII called "EverQuest II: Extended" (EQ2X). However, now that all servers are becoming free-to-play, we are combining both services together and EverQuest II (including the EQ2X servers) will operate as a single game with a single membership structure.
The new membership structure for EverQuest II is simpler and easier to understand than the one we used previously, and we've adjusted the model so that Gold members in EverQuest II will get everything that current EQII subscribers do currently.
Here are the differences between the new EverQuest II membership model and the prior EQ2X membership model:
Gold membership in EverQuest II will provide access to all races and classes (except the Freeblood race and the Beastlord class) and is identical in all ways to the current subscription status on EQII Live servers.
The free membership level will be called "Free" instead of "Bronze."
Silver membership now costs 500 Station Cash instead of 1,000 Station Cash. (If you purchased a Silver membership in EverQuest II: Extended within the 60 days before the launch of this change, 500 Station Cash will be refunded to your Station Wallet.)
Players can no longer purchase a Platinum membership. Existing Platinum memberships will continue until they expire.
A matrix showing the details of the three new EverQuest II membership levels – Free, Silver, and Gold – is available here
So basically, you can play at the Free level (with restrictions), upgrade to Silver to remove a bunch of those restrictions… or sign up for Gold membership and remove *all* of those restrictions, depending on which expansions you have on your account.
Additionally, Gold memberships are no longer required to recur each month. We will have non-recurring memberships that you can purchase with Station Cash or real-world currency. Recurring and non-recurring Gold memberships will be available for 1, 3, 6, and 12-month durations. Recurring memberships are still available for those of us who don't like having to remember to pay each month, and recurring memberships also get the perk of a Station Cash bonus grant each month.
The aim is to give you as much flexibility as possible, without drowning you in a sea of confusing options. Free, Silver, or Gold at whatever duration and recurring state that you desire. It's up to you to play EQII your way.
HOW DOES THIS AFFECT ME?
For EverQuest II players, at the end of the day all we're basically doing is making your subscription optional. For EQ2X players, we're simplifying the membership model and adding benefits to the Gold membership. That's about it.
If you're an existing EQII subscriber and you keep your subscription active then the change will be in name only. We will simply call you a "Gold" member instead of a subscriber.
The conversion will be seamless; at launch, your current subscription status will roll over directly to an equivalent recurring Gold membership. The cost is the same, and all your benefits are exactly the same, including veteran status. There is no difference in service and you don't need to do anything unless you desire to change your membership status.
If you're an existing EQ2X player, then you will not be affected, except that Gold members will actually get a bonus.
If you are a Bronze member, you will simply be called a Free member instead.
Silver members will carry on as if nothing had changed.
Gold memberships have been improved! They now have access to all races and classes (except the Freeblood race and the Beastlord class). (If you purchased a Race Pack in the 60 days before the launch of this transition, we will refund the Station Cash for that purchase.)
Platinum membership is going away. If you are an existing Platinum member, your Platinum membership will continue until normal expiration with all of the original benefits. That membership is currently set to recur, so if you don't change it, you will stay a Platinum member and continue to get those benefits. However, if you drop Platinum membership, you'll be unable to re-subscribe to it. You'd have to rejoin at a Gold membership level for continued full access to the Game.
HOW DOES THIS CHANGE BENEFIT ME?
Some of the changes affect you directly, whereas some of the others are more of a "soft return" that makes your gaming experience better by making the game better as a whole.
Here's a few of the obvious benefits:
More population! Our recent launch of free-to-play for DC Universe Online has been extremely successful with tons of new players logging on within the first week (1000 percent increase in concurrents!). With more players, everyone benefits!
Payment flexibility! You don't want to pay anything at all? We can do that. You want to pay month-by-month? No problem. You want an annual recurring membership because you're going to be playing this game until 2050 and don't want to think about it? We can do that too!
Better service! By merging EverQuest II: Extended and the original EverQuest II into a single game our messaging will become much easier and we will be able to focus our attention on one game instead of two.
WHAT DOES THIS MEAN FOR THE FUTURE?
Our content delivery plans are unchanged. We're still going to be delivering everything we've promised previously, and a lot more.
As a reminder, here are a few things we've committed to you previously (and maybe a bit of detail you haven't heard before):
We're going to create more content for "Destiny of Velious" through 2013. Skyshrine, the Withered Lands, Siren's Grotto, Cobalt Scar, the Western Wastes and more are all being worked on currently and will be released periodically during that time. Velious is a huge continent and we're giving it the justice it deserves. Please note that there is no additional price tag for this content if you own the "Destiny of Velious" expansion; all this content will be open to you when it is released.
Next summer, we'll be revamping Qeynos as we're doing with Freeport right now. Just as Freeport is being Reborn, we'll be returning the "Greater Good" to Qeynos, making it a much more interesting and vibrant city, pivotal to Norrath once again.
We intend to revisit old backwaters in Norrath, bringing them back to life with new content and new ways to game in those areas.
In many cases where we've released features or fixes in the past couple of years, we had contingency "Phase 2″ plans for many of those features. We're going to circle back around and implement many of those Phase 2 plans (including much of the feedback we received on those features), improving them and making them even higher quality than they already are.
Plus a lot, lot more. We'll release more details on those things as we get closer in 2012.
The EQII dev team is still fired up about this game. We all love what we're doing and we want to make this the best MMORPG in the industry, partly out of desire to deliver great entertainment, and partly out of pure pride of craft.
We're also looking into mechanisms that allow you, the players, to help guide us on what gets developed in the future. Look for more on that soon. In the meantime, a great way to provide feedback is through the forums, as well as through Facebook and Twitter. We'll also be covering topics you surface in our livecasts so be sure to tune in.
WHAT ABOUT "POWER ITEMS" IN THE MARKETPLACE?
EQ2X currently has a list of items that are not available on the regular server marketplaces. These include:
Power potion
Health potion
Self-rez scroll
Wand of Obliteration
Rune of Devastation
Mastercrafted Equipment (all)
Tradeskill Components
These items will no longer be offered on the marketplace when this revamp occurs.
We may reintroduce some of these items again later-on, but we intend to do some in-game polling of players about how we might bring them back before we do it. You will get a chance to chime in and we'll incorporate the results accordingly.
WHAT ABOUT LIVE GAMER?
The Live Gamer ("Exchange") servers were set up to allow players to sell items, coin and even characters to each other for real-world profit. Those servers were walled off from other servers and over time, their popularity has waned to the point where their populations are currently very small.
We're going to liberate those players and characters by turning off the Live Gamer service, and merging the existing Exchange populations into other servers already in existence.
In mid-December, we'll merge Vox with Nagafen (where they can continue to play in their chosen PvP style), and then merging The Bazaar with Freeport. There are more steps than that involved, of course:
We'll shut off the ability to post new sales in mid-November.
The auction service itself will be discontinued in early December.
The server merges will happen about a week after the auction service is shut off, with Vox first, and then The Bazaar a couple days later. This will occur in mid-December.
If you don't have the time or inclination to log onto an Exchange server to take your sales down, we'll auto-return the items to you at the time that we shut down the auction service in early December.
WHAT? YOU'RE STILL READING? OKAY… A SUMMARY!
All of this (and more) is planned to happen on the same day in early December (we'll announce the exact date as we get closer):
"Age of Discovery" expansion launch (pre-order available now!).
GU 62 -"Freeport Reborn" launch, free to all players!
Free-to-play conversion.
A brand new website with an all new players section!
And more. Yes, there's still more that needs to firm up before being announced!
When all is said and done, there will only be two types of servers, PvE and PvP. You'll have complete flexibility on payment options. There will no longer be a mandatory up-front cost of any sort.
Everyone will be a winner.
Today, we'll be doing a Community Webcast covering all of this. Please be sure to send in any questions you might have via the Facebook page or Twitter so we can respond with answers during the Webcast!
You're going to love Age of Discovery, and Freeport is fantastic. Now that everything else is so incredibly flexible as well, there's a ton to love about EQII. We're looking forward to a great future with you!
– Dave "SmokeJumper" Georgeson
EverQuest II Executive Producer